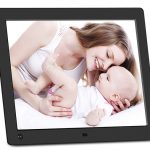 Motion sensor digital photo frame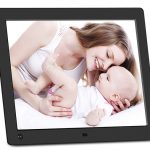 Motion sensor digital photo frame
$99.00 – $699.00
$99.00 – $699.00
Automatically turns on/off when motion is detected.
3.3 feet detection range with up to 100° arc.
Description
Specification
Reviews (0)
Description
M

otion activated digital picture frame with motion sensor 
IPS digital photo display with motion sensor.
Available in 8″ / 10″ / 12″ / 13.3″ / 15.6″ / 17″ / 21.5″ / 24″ / 27″ / 32″



The maximum distance and range that this frame can detect .
It is a motion activated digital picture frame fitted with a custom passive infrared motion sensor to detects motion up to  2m @±30 degree  coverage area. When a motion is detected,  it will turns itself on automatically then start to play, very simple to use. It's also fitted with a countdown timer,  when you walk away,  it will turn itself off and go to standby mode after sensing no movement for 1 minute, 5 minutes, 15 minutes, 30 minutes and up to 1 hour. The countdown timer is adjustable.

Custom & bulk orders:
Please contact [email protected] for custom & bulk order .
Frame Specification
Size
8 inch
10 inch
11.6 inch
13.3 inch
15.6 inch
17 inch
21.5 inch
24 inch
27 inch
32 inch
Frame Dimension
21*15*3cm
26*18*3cm
30*19*3cmm
34*22*3cmm
39*25*3cm
42*27*3cm
54*33*4cm
60*37*5cm
66*40*5cm
76*46*5cm
Net Weight
0.8KGs
1KGs
1.2KGs
1.5KGs
2KGs
3.2KGs
4KGs
5.5KGs
8.5KGs
Screen Resolution
1280 * 800
1366*768
1920 * 1080
Display mode
Fit / Full-screen
Boot mode
Photo / music/ photo+music / Movie
Repeat mode
All / Folder / One
Sensing Range
2 m @±30 degree
Aspect Ratio
16:9
HDMI & AV in
YES
Memory Cards
SD/USB 2.0 drive
Shuffe
No
Image Format
JPEG
Video Formats
MPEG2/4, AVI, @ 1080 P
Audio Formats
MP3
Auto Power On/Off
Yes
Rotation / Zoom
90/180/270
Inteval time
sec/15sec/30sec/1min/3min/off Adjustable
Remote Control
Yes
Speaker
2
Wall mount
Mounting holes
Wall bracket
Input voltage
100-250V (US/UK/AU/EU)
Language
English, Chinese
Warranty
12 months by Manufacturer
Contents of Package

Frame
Stand (8″ – 24″)
Wall Bracket ( 27″/32″)
Manual
A/C Adapter(100V~250V)
Remote Control