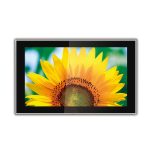 Network 32 inch 1080P HD advertising digital frames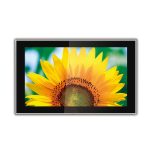 Network 32 inch 1080P HD advertising digital frames
Description
32 inch Network 1080P HD advertising frames
How it works

Photography


Network 1080P HD Advertising Digital Photo Frame Features
1. 16:9 High Resolution Panel , able to play 1080P HD video.
2. Manage and update the content through the local network and Interent (Realtime)
3. Timer function: (No limit on the number ) Auto power on/off , download and play designated files on schedule.
4. Ok with Winxp/win7 and Lunix system.
5. Slideshow with background music.( Photo interval time adjustable)
6. Caption funtion: Add 3 scrolling text on the top/bottom of screen during palying.
7. Admin/update/monitor any or all frame at the same time.
7. No limit on the number of vice-amdministrtors, all vice-amdministrtors log in to main server to edit/update/maintain all frames.
8. USB update funtion.Update playlist/files simply by inserting USB flash driver.
9. Support 1080P HD MP4:AVI-DIVX/XVID; MPG, WMV,JPEG,MP3,WAV,PNG,BMP,TXT. format.
10. Metal (aluminum) casewith security locker. Server and the frame are both Password protected
11. 8 max Splited screen (Png pic required, display logo/video/rolling text/time).Horizontal/vertical display.
12. Spot announcement: Spot announcement during or after a playing.
For 3G  features and   bulk orders:
Please contact  [email protected] .