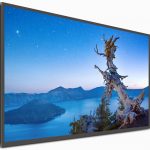 24″ FHD digital picture frames, 27″ and 32″ available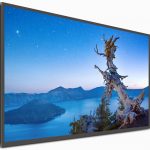 24″ FHD digital picture frames, 27″ and 32″ available
$368.00 – $1,599.00
$368.00 – $1,599.00
Bigger frame: 19″/ 22″/24″/27″/32″/43″/55″
Large size allow for viewing sophisticated photograph with clarity and ease.
Desk style and "VESA" mounting holes
Description
Specification
Reviews (7)
Description
FHD 24/32/43/55 inch large format digital picture frames
A stylish photographic display!
Nothing makes an impression quite like BIG!
Free wall bracket now (Order after 2021.09.25)
Free 1-Year Additional Warranty (2 years total) for Limited Time!










Are you in the market for quality large format digital picture frames to slide your photographic and media info-graphics images with a simple plug and play? EOOKE best-selling DPF22/24/27/32/43/55FHD series are just the perfect choice. Slimline, simple, unique style and big size in full range are just the ways it's leading the pack.
This series is  extremely easy to use, all of them feature "plug and play" and simple & user-friendly UI. When you want to showcase a new photo, just hook up your digital camera, insert a flash drive or memory card, these big photo displays will cycle your pictures brightly in a breathtaking slideshow on then wall or desk that you can easily viewing from .
This series features a extra larger 22/24/32/43/55 inch (1920×1080 pixels) Full-HD super clear LED display panel with a toughened glass laid on top. They all are equipped with quad core processor, clubbed with high power GPU and EOOKE's "True-back" image engine, with which you can except top quality sharpest image with beautiful vivid colors and higher-level visual viewing experience which will definitely impress you.
Their slim profiles undercut a steady desk style stand for easy gripping, so they (22″-32″) can work as tabletop digital advertising display. They also come with a wall bracket ( [27″ Wall] / [32″ Wall] ) or VESA holes for easy wall mount. One of the important thing is that apart from its big size, the frames still maintains the same thickness.
 It's the only extra-large format digital frame in the market: 22″,  24″,  27″,  32″, 43″, 55″.
 It's the only the big sized series has a exterior tempered heat-treated toughened glass layer on the display panel (same as smart phone and tablet) to protect it from cracking.
 It adopts brand-new 1920×1080 FHD A-class extra clearly and colorful LED panel from LG, AU or BOE.
 EOOKE "True Back" image engine is embedded to present high-quality clear, crisp and sharp images with striking colors.
 Quad core processors and powerful GPU for better and fast video and image displays.
 Slim profile for firm & easy gripping.
 Slideshow with background music.Interval time can be set from 3 seconds to 60 seconds.
 Integrate USB drive & SD Card slot.
 HDMI: Display signal from HDMI devices.
 Play in copied order. First copied, first played.
 Support 1080p video like MPEG, MOV, AVI, RMVB…
 Automatic power on/off on schedule.
 "VESA"compatible wall bracket (19″ – 55″), can be mounted on the wall or used as table top frame with a stand (only 19″ – 32")
1. What kind of power plug it comes with.
It has US/AU/UK/EU plugs, right plugs that fits your socket will be sent along with the order. If you have specific requirement, please leave the message during check-out process.
2. Does the LED/LCD screen will be free of dead pixels?
Yes. Unlike the LCD monitor (some may have 1-3 dead pixels) in the market, we only use brand-new grade A panel. All of frames will be pass aging test before shipment. We guaranty that they all are free of any dead pixels when you receive the delivery.
3. Is the price in US dollar?
Yes it's US$.
4. Does it come with a wall bracket?
Yes it's. All order after 2021.09.25 will receive free wall bracket.
Drawing & Manual

You may be interested in:
Have question? Please comment below or contact [email protected]
Frame Specification
Size
22″
24″
27″
32″
43″
55″
Viewable Area (cm)
48*27
53*30
60*34
70*40
95*53
121*68
Viewable Area (inch)
19*11
21*12
24*13
28*16
37*21
48*27
Frame Dimension (cm)
54*33*4
58*35*4
66*40*4
75*45*5
100*60*6
126*75*6
Frame Dimension (inch)
22*13*2
23*14*2
26*16*2
28*18*2
40*24*3
50*30*3
Color Box
66*45*12cm
66*45*12cm
73*50*12 cm
87*56*14cm
116*80*16cm
N/A
Carton
58*48*25cm(2pcs)
58*48*25cm(2pcs)
75*52*25cm(2pcs)
90*60*18cm
120*83*19cm
145*105*20cm
Net Weight
5 KGs
6 KGs
7 KGs
9 KGs
18 KGs
32 KGs
Gross Weight
8 KGs
9 KGs
10 KGs
14 KGs
22 KGs
40 KGs
Wooden Case Packing
20 KGs
25 KGs
27 KGs
30 KGs
40 KGs
70 KGs
Power Adapter
12V/3A
12V/4A
12V/5A
Built-in AC 100-240V
Power Consumption
35 w
35 w
40 w
55 w
100 w
120 w
"VESA" Mounting
100mm x 100mm
400mm x 400mm
Brightness
250 nits
300-400 nits
Speaker
3w x 2
5w x 2
Viewing Angle
85/85(H),80/80(V)
89/89(H),89/89(V)
Contrast Ratio
1000:1
1200:1
3000:1
4000:1
Resolution
1920*1080
Best Viewing From
2.5 + m
Aspect Ratio
16:9
HDMI in
Yes
Memory Cards
SD/MMC/USB
Random Playback
No
Playing Order
In order of copy date , first copied, first played.
Image Format
JPEG/JPG/PNG
Video Formats
MPEG2/4, AVI, RM, RMVB, MPG, MOV, MKV @1080P
Audio Formats
MP3, AAC
Auto Power On/Off
Yes
Rotation / Zoom
90/180/270
Interval time
3s/5s/10s/30s/60s Adjustable
Remote Control
Yes
Wall mountable
Yes, 4 mounting holes.
Input voltage
100-250V (US/UK/AU/EU)
Language
English, Chinese
Warranty
1 Year
Related Files
(Click to download)
1. Manual
2.Drawing:EO80024 (24″) – EO80032 (32″) – EO80043 (43″) – EO80055 (55″)
Contents of Package
1. Frame
2. Remote
3. Manual
4. A/C Adapter (100V~250V, DPF43/55FHD have built-in power adapter)
5. Stand (19″/22″/24″/27″/32″)
6. Wall bracket (Free after 2021.09.26)

Note: DPF43FHD (43″) & DPF55FHD (55″) doesn't support Stand, so they don't have stands.