24″ FHD digital picture frames, 27″ and 32″ available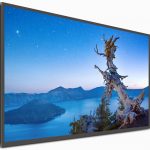 24″ FHD digital picture frames, 27″ and 32″ available
$349.00 – $1,499.00
$349.00 – $1,499.00
Wide variety of size: 19″/ 22″/24″/27″/32″/43″/55″
Larger size allow for viewing sophisticated photograph with clarity and ease.
Table-top led frame (19″-32″) with "VESA" mounting bracket.
Ideal for the display of slideshow in business area or home.
Description
Specification
Resources
Reviews (8)
Description
FHD 24/32/43/55 inch large format digital picture frames
Free wall bracket included.









Our most popular large digital photo frames are made for photographers and people who love to see slideshow in a big screen. It is also designed to display digital posters in commercial area such as shopping malls, retail stores, and restaurants.
EOOKE "Trueblack" image engine is embedded in the tailor-made hardware to deliver you brighter images and videos in rich, vibrant colors. With EOOKE big digital photo frame, you can set your photos free from your smartphone or computer and plug-n-play them instantly with just a USB drive. This will breathe new life into those captured magical moments for sure.
Available in a selection of sizes (19″ to 55″), they all come with a free wall bracket for hanging on the wall. The 22″/24″/32″ also comes with a stand for placing on the desk.
 An elegant photo viewer that plug-and-play slideshows of photography or videos in a residential home or public area.
 Comes in multiple sizes: 19″, 22″, 24″, 27″, 32", 43″, and 55″ – the largest digital photo frame in the market.
 Slim design with Colorful IPS Grade A LED panel. FHD 1920 x 1080, widescreen aspect ratio of 16:9.
 EOOKE "True Back" image engine produces clear, crisp and sharp images with striking colors.
 Heat-treated tempered glass protect against scratches in commercial environments.
 Available in various plug types:US/UK/EU/AU
 Equipped wit stereo speakers to play mp3 along with the slideshow. .
 User-friendly Windows 10 menu style. Multi-functional remote control..
 Support Fat32 formatted USB flash drive & SD Card.
 Compatible with HDMI input devices, display signals from other HDMI devices and media players.
 Playing order: First-copy-first-play.
 Power on/off on schedule, minimal power consumption.
 3 Boot-up modes: Video, slideshow or slideshow+music
 Slideshow presentation with adjustable time interval:3s/5s/10s/30s/60s
 Includes a desktop stand (19″-32") for placing on your countertop and a wall bracket for mounting on wall.
1: What kind of power plug it comes with.
We have US/AU/UK/EU plugs, country specific plugs will be sent.
2: Does the LED/LCD screens have any dead pixels?
No.  All our products pass aging test before shipment, they all are free of any dead pixel.
Bulk & Custom order:

For bulk order and logo printing, please feel free to contact
[email protected]
for the quotation.
You may be interested in:
Frame Specification
Size
22″
24″
27″
32″
43″
55″
Viewable Area (cm)
48*27
53*30
60*34
70*40
95*53
121*68
Viewable Area (inch)
19*11
21*12
24*13
28*16
37*21
48*27
Frame Dimension (cm)
54*33*4
58*35*4
66*40*4
75*45*4.2
100*60*6
126*75*6
Frame Dimension (inch)
22*13*2
23*14*2
26*16*2
30*18*2
40*24*3
50*30*3
Color Box
66*45*12cm
66*45*12cm
73*50*12 cm
87*56*14cm
116*80*16cm
N/A
Carton
58*48*25cm(2pcs)
58*48*25cm(2pcs)
75*52*25cm(2pcs)
90*60*18cm
120*83*19cm
145*105*20cm
Net Weight
5 KGs
6 KGs
7 KGs
9 KGs
18 KGs
32 KGs
Gross Weight
8 KGs
9 KGs
10 KGs
14 KGs
22 KGs
40 KGs
Wooden Case Packing
20 KGs
25 KGs
27 KGs
30 KGs
40 KGs
70 KGs
Power Adapter
12V/3A
12V/4A
12V/5A
Built-in AC 100-240V
Power Consumption
35 w
35 w
40 w
55 w
100 w
120 w
"VESA" Mount Hole Spacing
100mm x 100mm
400mm x 400mm
Brightness
250 nits
300-400 nits
Speaker
3w x 2
5w x 2
Viewing Angle
85/85(H),80/80(V)
89/89(H),89/89(V)
Contrast Ratio
1000:1
1200:1
3000:1
4000:1
Resolution
1920*1080
Best Viewing From
2.5 + m
Aspect Ratio
16:9
HDMI in
Yes
Internal Memory
No
Memory Cards support
SD/MMC/USB (Fat32 format)
Random Playback
No
Playing Order
In order of copy date , first copied, first played.
Image Format
JPEG/JPG/PNG
Video Formats
MPEG2/4, AVI, RM, RMVB, MPG, MOV, MKV @1080P
Audio Formats
MP3, AAC
Auto Power On/Off
Yes
Rotation / Zoom
90/180/270
Interval time
3s/5s/10s/30s/60s Adjustable
Remote Control
Yes
Wall mountable
Yes, 4 mounting holes.
Input voltage
100-250V (US/UK/AU/EU)
Language
English, Chinese
Warranty
1 Year
Related Files
(Click to download)
1. Manual
2.Drawing:EO80024 (24″) – EO80032 (32″) – EO80043 (43″) – EO80055 (55″)
Contents of Package
1. Frame
2. Remote
3. Manual
4. A/C Adapter (100V~250V, DPF43/55FHD have built-in power adapter)
5. Stand (19″/22″/24″/27″/32″)
6. Wall bracket (Free after 2021.09.26)

Note: DPF43FHD (43″) & DPF55FHD (55″) doesn't support Stand, so they don't have stands.