How To Choose A Digital Advertising Signage
EOOKE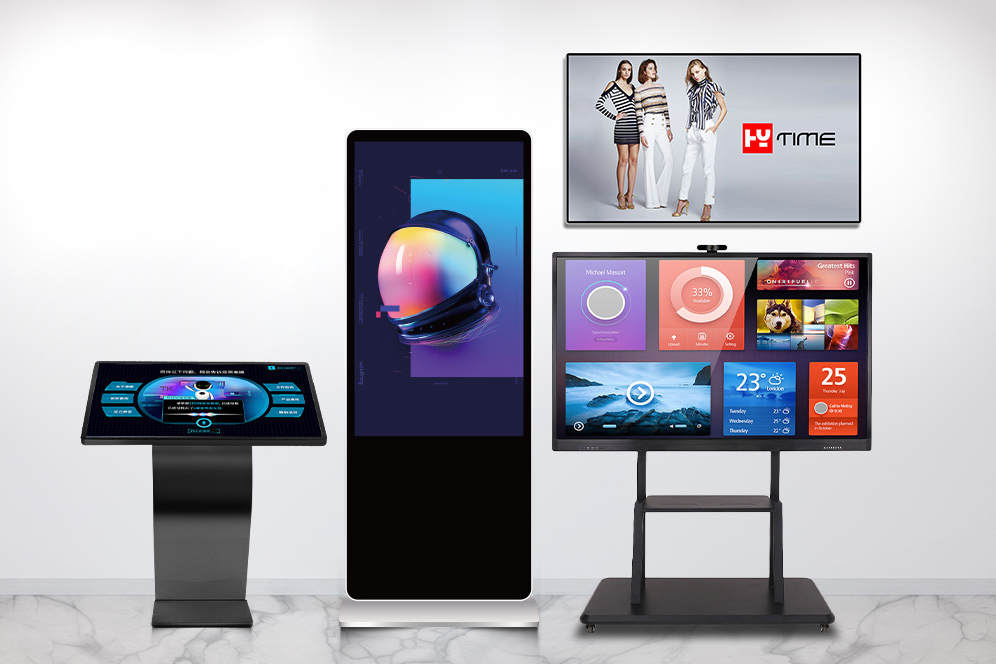 It is a well-known fact that digital advertising signage screens are becoming an integral part of our lives. These screens have a crisp display. Also, you can have complete control over the content via wifi or usb.
Undoubtedly, Digital WIFI Signage provides numerous benefits. So, everyone wants to install this display system at their workplace. But, there is a catch.
You need to research and assess vital factors before choosing a digital advertising signage system.
This guide will prove handy to help you choose a suitable screen system. We have included all the necessary points that you should consider before installing a new self-hosting or cloud w digital system.
Choosing Digital Advertising Signage Is Not Complex
The name of this system might sound a bit overwhelming. However, a couple of informed decisions can reduce any doubt.
First, you must simplify the concept of digital signage. In a nutshell, advertising signage is using an electronic screen to display relevant information.
Hopefully, now you feel less intimidated. Any businessman or organization can install such a system.
All you need is to ask specific questions before choosing the best signage solution.
Factors to Consider
Going digital often includes the use of several technologies. Every technology has pros and cons.
Also, you need to assess practical reasons to implement a system. So, you should study each factor closely.
Your Goal
First and foremost, define the goal of your signage system. Ask the question – 'What do you want to use this system for?'
The most common goals are:
Advertising
Marketing
Brand awareness
Customer support
Internal communication
Based on the final goal, you can compromise on other factors.
Verdict
Keep a clear and concise aim for implementing a network or a stand-alone signage system at your business. Consequently, you will have a solid foundation to decide on other factors.
Output Display
The first question when choosing digital signage is the type of screen. Standard electronic displays that you can choose from are:
LED
LCD
Hologram Projections
4K Display
LEDs are the most commonly used digital screens. These screens are bright, consume less power, and have good contrast.
On the other hand, LCD monitors use fluorescent back-lights. They are long-lasting and budget-friendly.
Finally, hologram projections are new in the market. The projectors create a picture on any flat surface. You can also control the video or content remotely.
Verdict
Constantly assess the need, budget, and features while selecting a digital signage display. Most corporations use LED screens for displaying content.
Available Space
Installing your display is as vital as choosing the right one. If you have a congested area, there's no point buying a screen that won't fit.
Importantly, curve displays rectify the space problem. However, these are costly and depend on your budget.
Depending on space, you can choose a suitable display type:
Poster: A simple LCD on the wall
Freestanding: Interactive touch screen on a stand
Outdoor: Waterproof screens kept outside
Ceiling: Screens hanging from the ceiling
Verdict
Assess the area of your business. Then, choose the type of display that improves aesthetics and does the job well.
Ease of Operation
You don't want to end up buying a digital advertising system that confuses your employees.
So, brainstorm and ask the opinions of every team member. After all, digital signage is all about interaction.
This system can be as simple as an LED screen and intricate as cloud-based tech.
Hence, before choosing a signage system, answer the questions like:
Current team capabilities
Target customer group
Investment required
Verdict
Install a system that suits the preferences of your target customers. For example, you do not need a complex IT cloud solution for a simple flower shop. In this case, a simple LED display can do the trick.
Smart Functions Like QR Codes
To enable a contactless payment option, companies install a digital signage system with QR codes scanner.
A customer scans these codes and avails of the benefits. For example, a restaurant can use QR code for:
Presenting digital menu
Payment portal option
The resultant actions are customer-oriented. Thus, you do not need to be anxious about neglecting a customer's needs. A simple QR code-enabled digital signage can become an attractive asset.
Verdict
Implementing intelligent signage systems like QR codes is dependent on your business. So, choose this option wisely.
Your Reliance on CMS
Content Management Software (CMS) controls the information on a digital signage screen. You can change the content on many screens via a remote PC.
This system is hi-tech and involves elements like:
CMS
LAN
Laptop or computer
Supporting displays
This factor plays a considerable role in medium- to large-scale companies. The successful implementation can improve efficiency and intrigue customers daily.
Verdict
Ask if you need a remote CMS for digital signage. Every company or business has unique needs. So, you should always assess the necessity for upgrading a digital signage system.
Budget
Finally, you need to have an eye on your budget. Costly digital signage can result in unnecessary costs.
On the other hand, if you desire to upscale your business, a specialized CMS-oriented signage screen system can work wonders.
Verdict
Research and contact reputed digital signage vendors. These vendors can suggest proper digital signage solutions based on your company's needs.
Do Not Forget the Power Connections
The chances are high that you end up with multiple wires around your digital screen. This scene can create a wrong impression for customers.
Also, it would help if you never overlook the internet infrastructure while installing a signage system. Ensure that you have seamless power connections to keep the system fluent.
Irrespective of the target user – employees or customers, you should keep the system neat and safe.
Final Thoughts
A sound digital signage system can boost your business. Hence, it is essential to install it the right way. All the above factors are paramount for choosing the most suitable digital signage.
So, you must evaluate each factor closely. Eventually, you can end up with a tailor-made digital system that skyrockets your sales!