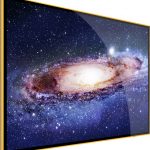 FHD split screen digital signage displays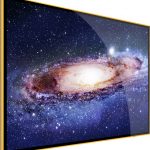 FHD split screen digital signage displays
$399.00 – $1,599.00
$399.00 – $1,599.00
Description
Specification
Reviews (1)
Description
32″ – 65″ FHD split screen digital signage displays
Multi-Zone playing back, ultra slim

Tick the corresponding box to choose 42 inch, 55 inch, 65 inch



1. Split screen capability, also called Multi-Zone capability, is a function in which ADFss01 can display a second, third, or fourth source either the same, or a separate, JPEG image beside the main video on its screen. For example, you can play FHD video and/or pictures in Main zone, and then dispaly different images in sub-zones as below.  In addition, ADFss01 also comes equipped with premade templates, you don't need to create new template if you don't like to.

2. A powerful Playlist & Split screen editor, which allows for you to customize and create your own stunning visual digital signage templates and enhance personalization of advertising message. In addition, the editor can be used to customize, and schedule your videos & images to be displayed at any time and any day.

3. Easy rotation. The screen can be rotating to vertical (portrait) or horizontal (landscape) mode simply by using the remote.

4. It's a Password protection digital signage displays. Once Password protection is enable, the displays will be locked after 3 minutes of no operation. And once this feature is enable, every time anyone who insert an USB drive and want to copy any contents, the lock will be woken and the password entry screen appears, you need to enter password to continute, this will protect your display & content being touched.

5. Power timer. 3 timers to schedule the display to power on/off at specific time of every day/week day/weekend.

6. Specific volume for specific time scale. Beside the universal volume settings for each videos and musics,  the volume of  ADFss01 can be set to automatically adjusted for 3 different time scale.

7. Displaying your Logo. You can display a 280*100 png logo on the screen.

8. Power failture memory. Once power on again, the playback will start from the same position prior to the power interruption.
For custom & bulk orders:
Please contact [email protected] or livesupport or comment below to get further information .
Viewing Area
32 inch (697*392 mm) / 42 inch (921*518 mm) / 55 inch (1209*680mm) / 65 inch (1428*804 mm)
Frame Dimension
32 inch (75*44*5 cm) / 42 inch (97*57*5 cm) / 55 inch (126*73*5cm) / 65 inch (150 * 85 * 6 cm)
Screen Resolution
1920*1080
Viewing angle
89/89(H),89/89(V)
Best viewing distance
2.5 + m
Aspect Ratio
16:9
Contrast Ratio
2000:1 (32″); 4000:1 (42″); 4000:1 (55″)
Brightness
350 nits
CPU frequency
1G
Built-in memory
8G (7G capacity available, 1Gb of space is taken by the system. )
Play Type
Picture / Pic+music / Pic+Video / Split screen / Playlist/All / None
Video display mode
Full screen / Point to Point / Zoom / Not set
Split screen Mode
User / Module 1 / Module 2 / Module 3 / Module 4
Memory Cards support
USB 2.0
Radom Playback
No
Image Format
JPEG/JPG/PNG
Video Formats
MPEG2/4, AVI, RM, RMVB, MPG, MOV, MKV @1080P more see below
Audio Formats
MP3, AAC
Auto Power On/Off
Yes
Repeat Mode
One / All / Not set
Rotation
90/180/270
Inteval time
3s ~ 59s Adjustable
Remote Control
Yes
Speaker
2x6w
Wall mountable
Yes, comes with wall bracket
Input voltage
100-240V (US/UK/AU/EU)
Language
English, Chinese
Power consumption
32″: 50w; 42″: 70w; 55″: 105w; 65″: 180w
Net Weight
32″ (15 KGs) / 42″ (26KGs) / 55″ (48 KGs) / 65″ (65 KGs)
Warranty
12 months by Manufacturer
Contents of Package

Display

Remote Control

Manual

Wall bracket