42″ digital signage displays, advertising photo frame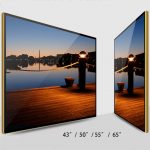 42″ digital signage displays, advertising photo frame
$799.00 – $1,699.00
$799.00 – $1,699.00
Large signage display for biz
42″ FHD LED panel
Metal seated oval body
Auto on/off, scheduled playback
Description
Specification
Additional information
Reviews (3)
Description
FHD 42 inch advertising screen, digital signage displays
LG/Samsung/AU 43″ Full HD "Tureblack" LED panel
Power on/off & Playback on schedule, support most 1080P video and slideshow
Visit  to order [ small size 22″ ] – [ big size 32″ ] – [  largest size 65″ ]
Specail Features
1. It adopts 43/47/50/55/65 inch LG/Samsung/AU display with a resolution of 1920*1080, supports Dat, Mpg, mpeg,ts, trp, tp, m2ts, vob,mp4, rm, rmvb, mkv, divx, avi, Motion JPEG, asf, wmv, ts 1080P@30P video (more see chart below).
2. It builts in Digital Power Timer to go on or off 5 different times every day, every "Mon-Fri", every "Saturday-Sunday" of the week, several times per day! It will be automatically on/off after the time interval you select, helping you to use energy more wisely and control your display more easily.
3. Scheduled-Playing : Play designated media files such as videos/musics/pictures/Scrolling Text at designated times.
For example:
You can create 3 schedules on Saturday and 4 schedules on Sunday for your showroom.
Saturday:
1). 8:00am – 8:30am Slide show"welcome" pictures1~10 &video1and rolling text to welcome viewer
2). 8:30am – 12:00pm to Play video2 ~20 and slide Pic11 ~ Pic100to introduce your brand/show.
3). 12:00pm – 2:00pmlunch time.Schedule automaticallypower off @ 12:01pm and Auto power on 2:00pm again by using Power Timer (see 2 for this feature)
4). 2:00pm – 5:30pm to continue display video21 ~ video30 and rolling text 2 (Captionfeature below)
Sunday:
1). 8:30am Auto power on by using Power Timer
2). 8:30am – 6:00pm Play video31 and slide Pic101 ~ Pic200 with background mp3and Spotanouncement speacailoffer.
3). 6:00pm – 8:00am next day: Auto power off and on again
Playlist editor is required to make the list, Free Playlist software can be downloaded here
4. Slideshow effects and interval time of each slide adjustable.( Photo interval time 0-99s adjustable.)
5. Caption function: Add/Display scrolling texts on the top/bottom of screen during playing.
6. Spot announcement: Spot announcement, insert breaking video news during or after a playing.
7. Power failure memory; Auto play the position that it last stopped.
8. USB update function.Update playlist/files simply by inserting USB flash driver.
9. Auto copy and update playlist.
10. Aluminium alloy border & Metail housing make it much stronger and not liable to being bent.
11. Rotate the screen 90/180/270 degree easily by using the remote.
12.Security locker keeps your USB drive and its digital content secure and private
13. Slideshow with background music.
Images of Gold version

All size have Gold version.
Images of Silver version





Only 42″ have Silver version.
Application

Files supported

Extension
Video Format
Coding Type
Resolution
Rate
.Dat, .Mpg .Mpeg
Mpg, Mpeg
Mpeg1/Mpeg2
1920*1080@30p
10Mbit/sec
.ts, .trp, .tp, .m2ts
Mpeg2 -TS
H264-TS
MPEG2 ,H.264
1920*1080@30p
10Mbit/sec
.vob
MPEG2 -PS
MPEG2
1920*1080@30p
10Mbit/sec
.mp4
AVI, MP4
MPEG4
Divx3.11,Divx 4.12, Divx5.x,Divx6, 1.00,
Xvid1.01,Xvid 1.02, Xvid1.03,
Xvid1.10-beta1/2
H.264, Xvid
1920*1080@30p
10Mbit/sec
.rm, .rmvb
RM, RMVB
Rm
1920*1080@25p
10Mbit/sec
.mkv
MKV
H.264, MPEG1,2,4
1920*1080@30p
10Mbit/sec
.divx, .avi
AVI(1.0, 2.0),
DMF0,1,2
MPEG2, MPEG4
Divx3.11,Divx4.
Divx5, Divx 6,
Xvid 1.00,
Xvid1.01,Xvid 1.02, Xvid1.03,
Xvid 1.10-beta1/2
H.264
1920*1080@30p
10Mbit/sec
.asf, .wmv
ASF
(Revision 01.20.03)
VC1
1920*1080@30p
10Mbit/sec
.ts
ts
AVS
1920*1080@30p
10Mbit/sec
Motion JPEG
AVI, MOV
JPEG
640×480 @ 30P
10Mbit/sec
Wholesale and bulk orders:
You are most welcome to contact us regardingproduct orwholesale orders via sales@digitalframe0.com.You can also leave your question below.
Frame Specification
Size
43 inch
47 inch
50 inch
55 inch
65 inch
Display size
92x52cm
103x58cm
110x62cm
122x69cm
141x80cm
Frame size
97x57x5cm
107x62x5cm
115x66x5cm
126x73x5cm
147x85x5cm
Weight
20 KGs
26 KGs
35 KGs
42 KGs
55 KGs
Consumption
50 W
60 W
80 W
110 W
120 W
Frame color
Silver or Gold
Gold
Resolution
1920*1080
Pixel Pitch
0.248*0.744 (mm)
Display colors
10 bit, 1.07B
Best viewing distance
over 2 m
Aspect Ratio
16:9
Contrast Ratio
4000:1
Brightness
450 nits (cd/㎡)
Timer Funtion
YES
Viewing Anlge
89/89/89/89
Response time
5.5(GtoG) ms
Memory Cards support
USB Flash drive, SD memory card
Image Format
JPEG/JPG/PNG
Video Formats
Dat, Mpg, mpeg,ts, trp, tp, m2ts, vob,mp4, rm, rmvb, mkv, divx, avi, Motion JPEG, asf, wmv, ts, tp, trp, t2rs, divx 1080P@30P
Audio Formats
MP3, Wmv
File quantity
Less than 200 in a time
Play order
in numberic/alphabetical or playlist order
Power timer
Automatic power on and power off on schedule.
Rotation
90/180/270 (Captions/time clock/Calendar rotatble)
Inteval time
5s/7s/10s/15s/30s/60s/90s/120s/150s
Remote
Yes
Speaker
10w x 2
Wall mount
Yes
Input voltage
100-250V (US/UK/AU/EU)
Language
English, Chinese
Warranty
12 months by Manufacturer
Contents of Package
1.Advertising screen
2.Wall bracket (1)
3.Operations Manual
4.A/C Adapter(100V~250V) built-in
5.Remote Control
6.Transport Wood case to protect the frame from transit damage.
Related files for download
1. Specification sheet; 2. Manual; 3. Playlist editor
Additional information
| | |
| --- | --- |
| Weight | 40 kg |
| Dimensions | N/A |
| Size | 19 inch, 22 inch, 32 inch, 43 inch, 50 inch, 55 inch, 65 inch |
| Color | Silver, Gold |