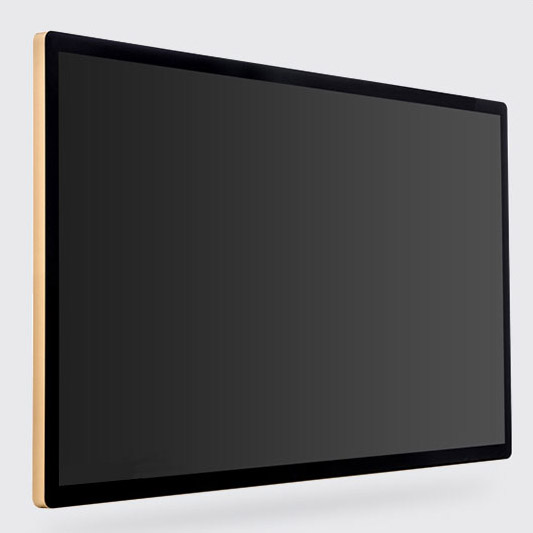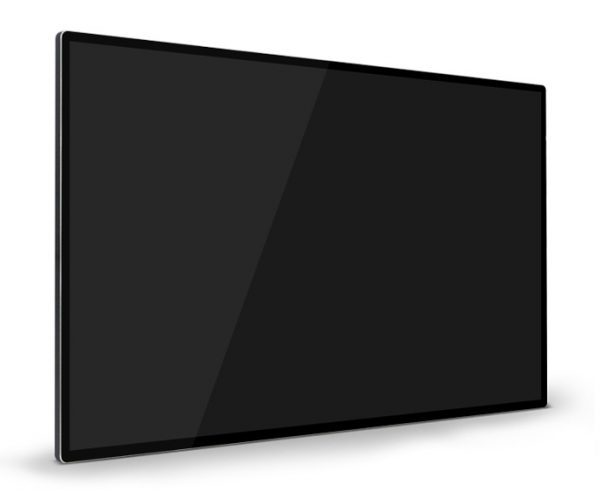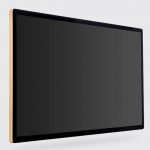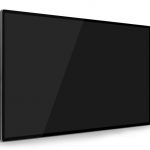 19″ – 65″ WIFI digital signage displays, WIFI digital photo frame system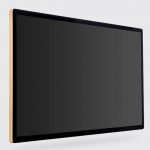 19″ – 65″ WIFI digital signage displays, WIFI digital photo frame system
$599.00 – $2,599.00
$599.00 – $2,599.00
Manage unlimited frame online.
Schedule content rich presentation anywhere.
Description
Reviews (2)
Specification
Description
19″ – 65″ WIFI digital signage displays,
WIFI digital photo frame systems
Free online cloud management.
Free self-hosted, cloud based system.
Please choose "Gold" or "Silver" above.








This WIFI signage display is designed to allow you to publish, edit, and update your displayed programs remotely on the Internet over 2.4G WI-FI (doesn't support 5G) or a Local Area Network connection. You can even monitor, upgrade, format, and manage the monitors from your local computer or cloud or self-hosted server. You can schedule presentations to be displayed on an unlimited number of screens or turn the frame ON and OFF wireless from your central admin device. If you are looking for managing digital signage over a 2.4g wireless network for your company or business advertising needs, then this network digital signage system is your best option. Here is another commercial digital signage display without WiFi you might be interested in.
What makes it difference:
 Commercial LED display, media player, WIFI management system all in one, no exterior signage box is required.
 LG / Samsung 1080P FHD or 4K UHD 2160p (only available in 50″/55″/65″) LED IPS signage display, aluminum alloys housing, thin & light.
 Based on the B/S Structure, running on the Android operating system, it supports both LAN and Wireless connections.
 The digital wifi signage comes with a free content management system (CMS) and a free online cloud account (limited features). No monthly subscription & No hidden cost.
 Easy to use software that allows you to create and manage presentation content through a click and drag process:

Simple content creation and management, just click and drag, easy to cast to displays from all locations.
Real-time displays monitoring and management.
It comes with a permission-based Admin and Office management system that allows you to create different display groups managed by your team.

  Free signage software for deploying your own self hosted server on your Windows PC/laptop or Windows Cloud server.(Mac OS not supported)
  You can control all displays and update the campaigns crossing LAN / WAN by using Google Chrome Browser locally or remotely.
  You can also run the WiFi signage monitor without the Internet or local network from an SD card or USB drive.
  Streaming all programs/presentations which contain doc/power-point/excel/PDF/webpage/video/music/scrolling text to the unlimited number of displays on schedule. Play any programs at any specific time you want.
  Ability to split the screen into different display zones, including photos, videos, logo, and rolling text at the same time.
  The Wi-Fi signage comes with a built-in power timer that turns the system on and plays scheduled tasks at preset times.
  Each unit comes with a security lock to prevent tampering or interruption of your presentations.
Built-in RJ45 Lan port/2.4G WI-FI.
Power timer. Task on Schedule.
Screen rotation: 0°/90°/180°/270°.
Update via USB/Internet/Local network.
Self-correction and auto-reset ability
Security lock
Work-alone
Remote End (Local PC/Cloud)
Task create/edit/Del/schedule/publish.
Source media content management.
Terminal displays update/upgrade.
Terminal add/group/monitor/Del/reboot.
User & Ofiice control, grant permission.
The main difference: EOOKE Standard and WIFI signage
| | | |
| --- | --- | --- |
| Version | Standard | WIFI |
| Power Timer |   |   |
| Video / Music |   |   |
| Scrolling Text |   |   |
| +/- 90° Roation |   |   |
| Split Screen |   |   |
| USB Updating |   |   |
| 4K signage player | NO |   |
| Optional 4K Screen | NO |   |
| WIFI(2.4G) / LAN | NO |   |
| Free Shape Zone | NO |   |
| Template Designs | NO |   |
| Drag-and-Drop | NO |   |
| Advanced Playlist | NO |   |
| Scheduled Content | NO |   |
| Doc / Excel / PPT | NO |   |
| PDF / Webpage | NO |   |
| Cloud-based Admin | NO |   |
| Local Management | NO |   |
| Office Admin | NO |   |
| Team Admin | NO |   |
| Monitor Admin | NO |   |
| Screen Capture | NO |   |
| Work Offline | NO |   |
| Real-time Monitoring | NO |   |
| Free Signage Software System | NO |   |
| Ongoing Fee / Subscription | NO | NO |
Want to be familiar with the EOOKE signage system in a fast way without prior deploying your own sever? Would you please check this quick guide on how to connect the display to free network account and publish programs. This guide also applies to connecting the screen to your self-hosted computer/server.
1. Turn the WiFi signage screen on, navigate to [Network setting] -> connect it to your wireless network. For wired network, please insert the Lan cable.



Note: You can find Terminal Name / Org ID / Sever Address  on P35 of printed manual, Read-me.txt on USB drive and Order Shipping Email.
2. Turn the WiFi display on, navigate to [Information publish] -> [Network publish] -> [Sever Config] input your server info, click "Sure" to blind the signage screen to your account.



Note: Your Terminal Name / Org ID / Server Address can be found on P35 of printed manual, Readme.txt on USB drive and Order shipping email.
3. Type sever URL in Chrome browser and login. Your terminal device live here.


4. Click "New Program" to create new project.


5. Drag and drop, design your project.


6. Choose program playing type and timer.


7. Select the target terminal display to send files.


8. All done, watch the program live over the internet or on the target screens.


1. Is it difficult to set it up, how it works?
No, it's simple. Just turn it on, input your server info to connect the display to your server, then log in your server and admin from there. For full detail, please check the "Quick guide" above or the printed manual.
2. What account will I get after ordering?
For every unit you order, you will get respectively 1 free cloud based account and 1 verification code (for activating your installing system). Both of them can be found on the last page of the manual and "readme.txt" on the USB drive.
3. Is there any monthly cost or subscription?
No. There is no monthly fee, you don't need to subscribe and there is no hidden cost, once order free for a lifetime.
4. I made a repeat order, how can i admin/manage the new displays from the previous installed system.
You can put a note mentioning your previous order during the checkout or email our support, and we will update/credit the same quantity to your exiting account & installed system
Please note:

For bulk order and retail order of size over 65″ like 70″, 75″, 80″, 98″ and their 4K versions, please contact [email protected]
Specification:
Size
22″
24″
32″
43″
50″
55″
65″
Resolution
1920×1080
1920*1080 or 3840*2160 (Only available in 4K version)
Viewing Area (cm)
48x27cm
52×30
70x40cm
92x52cm
110x62cm
122x69cm
141x80cm
Viewing Area (inch)
19″x11″
21″x12″
28″x16″
37″x21″
44″x25″
48″x27″
56″x32″
Frame size (cm)
53x31x5cm
57x34x5
75x46x5cm
97x57x5cm
115x66x5cm
126x73x5cm
147x85x5cm
Frame size (inch)
21″x13″x2″
23″x14″x3″
30″x19″x2″
39″x23″x2″
46″x26″x2″
50″x29″x2″
58″x34″x2″
Packing Weight
10 KGs
15 KGs
20 KGs
30 KGs
40 KGs
50 KGs
60 KGs
Consumption
25 W
30 W
35 W
50 W
80 W
110 W
120 W
Frame color
Silver or Gold
Panel
LG / Samsung brand new IPS panel
Self-system
Support Windows 7/8/10, do not support Mac OS
View angle
89/89(H),89/89(V)
Aspect Ratio
16:9
Contrast
4000:1
Brightness
400 CD/m2
CPU
Quad cores
ROM
8G
Lan
RJ45
WIFI
2.4G
USB
2
TF
1
Image
JPEG/JPG/PNG
Video
RM, RMVB, AVI, MPEG, DAT, MOV, ASF, MTV, MKV, WMV, 3GP, DVIX
Audio
MP3, WAV, WMV
Office/Web
Word (.doc), Excel (.xls), Powerpoint (.ppt), PDF, webpage, Flash
Rotation
0/90/180/270 degree
Mounting
Horizontally / Vertically
Remote
1 set
Speaker
10W x 2
Wall Bracket
1 set
Working V.
100 – 240V (US/UK/AU/EU)
Language
English, Chinese
Warranty
1 Year
Contents of Package
1.Display
2.Remote Control
3.Manual
4.Wall bracket
5.USB drive (Manage software and Keys stored inside)
Related Files for download