Wanna add a touch of technology and modernization to your home and your biz? All you need is a Wifi digital picture frame that offers unlimited benefits. Like any other digital frame, they can display several images one by one without needing you to work on changing them. And since they can be connected to the internet with the built-in Wi-Fi, you can easily schedule presentations of video and pictures in really short time on screen to your family. You can now display images from your office, your school or any other source directly on the screen in your house, your parents' house. This seamless blend from all sources makes your wifi picture frames a complete memorabilia of all precious moments and that too, without unnecessary hassles. Just connect the frame to the internet wirelessly, choose the images, videos and scrolling text and you are goo to go.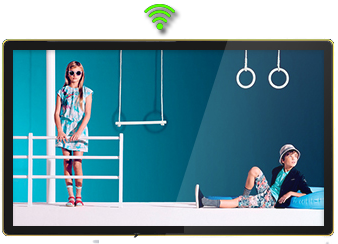 Best digital picture frame with wifi
More and more biz owners have adapted their business to bring professional animated media as a much-have part of the sales process and the adaption being able to attract potential customers from passing-by to ordering more.
Wifi photo frames not only suitable for your home décor, but they can be quite effectively used in following places as well. For example
Doctor's clinic – the wifi digital frame can be used to display pictures of the staff, moments at the clinic, successful surgeries, happy patients, receipt of awards, etc. These surely do enhance the overall impression of the facility and help build a better relationship with the patients.
Stores – a wifi digital photo frame placed at the entryway can tell the customers of the ongoing discounts, deals, prizes to be won, past winners, recommendations from past customers, etc. in order to establish the credibility of the store.
Club/pub/restaurant – display of images of various dishes, delicacies, drinks, etc., along with images of birthdays, parties, get-together, etc. held at the facility will surely brighten up the mood of the visitors.
Schools – the wireless digital photo frames can be set up in strategic positions of the building so that parents, as well as children, get to feel the environs of the school. This plays an important role when parents are looking for the right school for their children.
Wedding/wedding anniversary – images of the couple together, before or after the marriage, can be a great way to make your marriage/anniversary more memorable and close to your heart.